Inpiduals experiencing Medical and Health issues often experience fairly significant changes that are not only limited to their general physical health. Often medical issues contribute to changes that are also emotional and cognitive in nature.
When inpiduals experiences chronic or acute changes to their physical health, many will find it increasingly difficult to manage these transitions, disappointments, and stressors. Mounting feelings of sadness, anxiety, frustration, and fear that often surround these conditions may often become unbearable in the face of the unknown. Click below for more information on inpidual and family counseling for the following commonly seen conditions: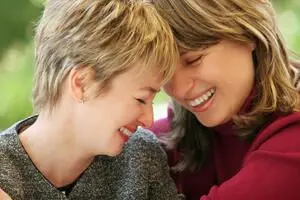 For Families of Inpiduals with Medical Conditions:
While the needs of inpiduals experiencing acute and chronic medical conditions are often very great, the caregivers of these inpiduals may often feel overwhelmed themselves. After navigating the many difficulties and hardships that a Medical Condition can bring, many caregivers acknowledge that they feel depleted, overwhelmed, and lacking support. Within my practice, I offer highly specialized support for the Caregivers of inpiduals with a Medical Disease. While providing counseling and support, we often discuss topics related to the following:
Understanding Alzheimer's Disease
Understanding Dementia
Understanding Cancer
Overcoming Difficult Behaviors
Feelings Related to Yearning for the Past
Feeling a Restricted Sense of Freedom
Feelings of Entrapment
Isolation
Anger
Anxiety
Regret
Guilt
Grief
Both inpidual sessions and caregivers groups are available.

In a comfortable and supportive atmosphere, I offer a highly personalized approach tailored to each of my client's inpidual needs to help attain the personal growth he/she is striving for.
Other Services Provided:

General Mental Health Counseling
Marriage and Relationship Counseling
Faith and Spiritual Counseling
Testing and Evaluations