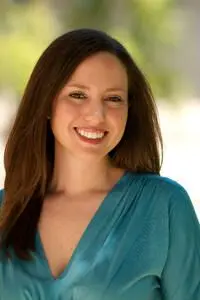 Dr. Melissa Estavillo is a Licensed Clinical Psychologist specializing in therapy, assessment, and consultation for General Mental Health, Relationships, Medical Psychology/Health Issues, and Spiritual/Faith Concerns. Dr. Estavillo has been working in Mental Health for over 7 years, participating in a variety of settings from Hospital Medical Centers to University Counseling Centers.
She has received both her Masters Degree and Doctorate of Psychology (Psy.D) from the Arizona School of Professional Psychology and completed her Internship at Loma Linda University Medical Center, Dept. of Psychiatry in Loma Linda, CA. Melissa has taught and supervised Graduate and Medical Students in assessment and advanced therapy skills and has provided consultation for multidisciplinary teams of Neurologists, Psychiatrists, Social Work, and Occupational/Speech Therapy.

Dr. Estavillo is a dynamic, interactive Psychologist. Her therapeutic approach is to provide support and practical feedback to help clients effectively address personal life challenges and unexpected hardships. She integrates complementary methodologies and techniques stemming from Emotionally Focused Theory, Psychodynamic Theory and Other Evidence Based Practices to offer a highly personalized approach tailored to each client. With compassion and understanding, she works with each individual to help them build on their strengths and attain the personal growth they are committed to accomplishing.

Dr. Estavillo has been asked to speak about various psychological topics both locally and nationally. Most recently, she has been featured on KTAR speaking about Women and Aging, 12 News Today regarding Sleep Difficulties and Nightmares, and ABC 15 on Social Networking and Substance Abuse.
Education
Psy.D. in Clinical Psychology
from Arizona School of Professional Psychology
M.A. in Clinical Psychology
from Arizona School of Professional Psychology
B.S. in Psychology
from Grand Canyon University

License
Licensed Psychologist, Arizona
#4179

Services Provided:
General Mental Health Counseling
Marriage and Relationship Counseling
Medical and Health Counseling
Spiritual and Faith Counseling
Testing and Evaluations